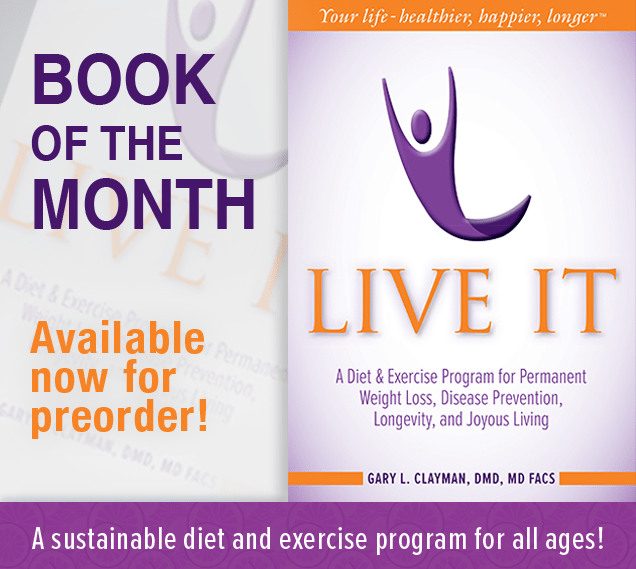 Live It: A Diet and Exercise Program for Permanent Weight Loss, Disease Prevention, Longevity, and Joyous Living, is now available for preorder. This book by Dr. Gary Clayman, published by the Write Place, details Dr. Clayman's diet and exercise program that you can begin at any age and maintain for the rest of your life. There's no stepping on the scale, counting calories, or purchasing prepackaged food. It's also our Book of the Month, so don't miss your chance to learn how to live it and become the healthiest you of your life!
$15.99 for the paperback ($12.99 + $3 for shipping and handling)
$18.99 for the hardcover ($15.99 + $3 for shipping and handling)
Email liveitdietandexercise@gmail.com now to preorder your copy.
Learn more about the Live It lifestyle at www.liveitdiet.com.