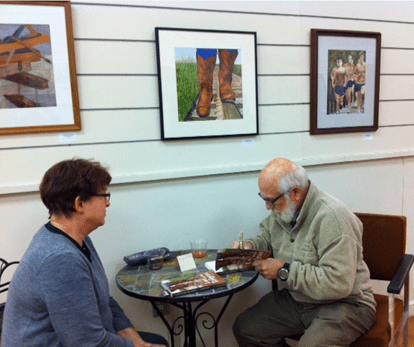 Clyde Witt's Lost in the Tallgrass, winner of the 2014 Write Place Book Contest, has been selected to be featured at the Cuyahoga County Public Library's Indie Author Conference & Showcase. This day of celebrating literary talent will include a showcase of local independent authors as well as informational talks on self-publishing. It will take place at the Parma-Snow branch of the Cuyahoga County Public Library system in Parma, Ohio.
The conference, which runs 11:00 a.m.–1:45 p.m. on March 7, will feature three local authors speaking on the following topics:
Jim Kukral, "The New Rules of Self-Publishing"
J. Thorn, "How I Went from Selling 2 Books a Day to 200"
Cathy Suehisa, BiblioLabs, "SELF-e: Connecting Writers with their Readers, at the Library"
Registration is required, and those interested can sign up here.
The showcase of other local independent authors will run from 2:00–4:00 p.m. No registration is required. The public is welcome to attend and ask questions about authors' books and self-publishing experiences. Books will be available for purchase and signing.
Witt's showcased book, Lost in the Tallgrass, follows fourteen-year-old Russell Starke's tale of leaving home to fulfill his dream to become a cowboy—and to find his runaway brother. The year is 1916, the dawn of a new age of transportation in a country on the brink of war, and Rusty's odyssey takes him from the motorcar-clogged streets of his Indiana home to the endless prairies of Kansas. He finds himself in a world where people who have forgotten how to dream are quick to tell him how to run his life. He must learn fast that seduction is not love, a romantic notion of the past is not a promise for the future, the kindness of strangers is not always to be feared, and love is something shown, not words spoken. Rusty discovers that the Wild West is more wonderful—and more dangerous—than he ever could have imagined.