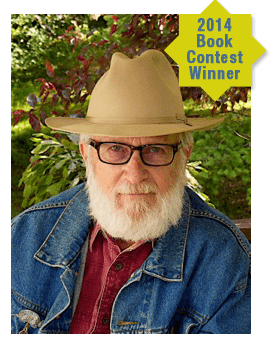 This August, readers can escape into the Western adventures of Russell Starke, hero of the new book Lost in the Tallgrass, as he pursues his dream of becoming a cowboy. Lost in the Tallgrass is a coming-of-age historical novel written by Clyde Witt of Sagamore Hills, Ohio, winner of the 2014 Write Place Book Contest. The book is available for preorder here or by calling the Write Place at 641-628-8398. Those who place an order before Friday, August 15, will receive a 10 percent discount off the retail price.
Lost in the Tallgrass begins in 1916, as Rusty leaves home to fulfill his dream of becoming a cowboy―and to find his runaway brother. It is the dawn of a new transportation age in a country on the brink of war, and Rusty's odyssey takes him from the motorcar-clogged streets of his Indiana home to the endless prairies of Kansas. He finds himself in a world where people who have forgotten how to dream are quick to tell him how to run his life. He must learn fast that seduction is not love, a romantic notion of the past is not a promise for the future, the kindness of strangers is not always to be feared and love is something shown, not words spoken. Rusty discovers that the Wild West is more wonderful―and more dangerous―than he ever could have imagined.
Witt spent 25 years with Penton Media in Cleveland, Ohio, and retired as editor-in-chief in 2008. A graduate of Kent State University, he is married to Susan Jones and has had his work published in numerous magazines and newspapers since 1968. View more information about Witt at his website, www.clydewitt.com, or email him at cewitt790@gmail.com.
The Write Place, a self-publishing and marketing company located in Pella, Iowa, has helped authors self-publish books since 2007. The Write Place's first book contest resulted in the 2012 publication of Leo's Birds, a thrilling courtroom drama by Mike Van Natta.