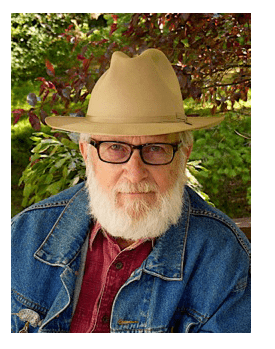 The Write Place has chosen the winner of its 2014 Book Contest: Clyde Witt of Sagamore Hills, Ohio. Witt's Lost in the Tallgrass is a coming-of-age historical novel, set in Kansas in the early 1900s, which follows fourteen-year-old Russell Starke as he pursues his dream of becoming a cowboy.
However, Rusty's perception of cowboy life is far from reality. After running away from his abusive father, Rusty discovers his uncle's cattle ranch is really a wheat farm; his brother is a carpenter, not a cowboy; and going to school, which he wanted to escape, looms large. He finds himself in a world where people who have forgotten how to dream are quick to tell him how he should run his life. And in this world, he discovers, friends will be chosen by the color of their skin, not emotional bonds.
His dream of becoming a cowboy is thwarted by virtually everyone, until, as the result of an accident, he meets Minnie, a girl near his age with dreams of her own. Casting a shadow over the events of the novel is World War I and the changes it will bring to Rusty's life.
Witt spent 25 years with Penton Media in Cleveland, Ohio, and retired as editor-in-chief in 2008. A graduate of Kent State University, he is married to Susan Jones and has had his work published in numerous magazines and newspapers since 1968.
The Write Place, a self-publishing and marketing company located in Pella, Iowa, has helped authors self-publish books since 2007. The Write Place's first book contest resulted in the 2012 publication of Leo's Birds, a thrilling courtroom drama by Mike Van Natta. Write Place titles can be viewed at www.thewriteplace.biz/bookstore.