by Sheryl Ellinwood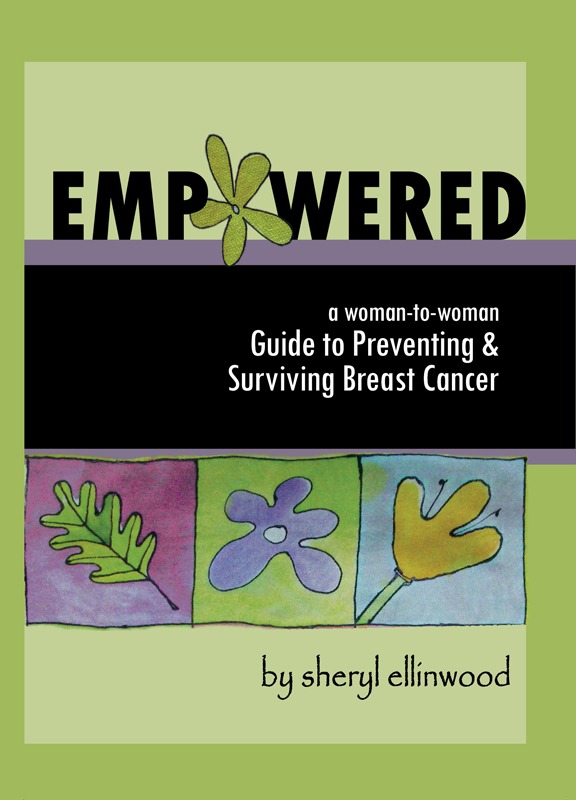 Sheryl Ellinwood, a breast cancer survivor, shares her thorough research of the subject and reveals what changed her course of treatment in this information-packed resource.
This year, 192,300 women in the United States will develop breast cancer. Every two to three minutes, another woman will learn she has this disease.
Although many books have been written about breast cancer, most focus on just a single aspect of the disease. Breast cancer survivor Sheryl Ellinwood researched its multiple fronts—prevention, politics, standard treatment, alternative treatment, and more—before making her treatment decisions. She discovered that knowledge provides power. Doing research enabled her to avoid a life-threatening mistake and choose the right treatment.
In Empowered, Sheryl shares findings that you may not be aware of—woman-to-woman, clearly, and comprehensibly—and then provides links to in-depth information on each topic. She also explains the risks and benefits of food choices, the role of hormones and mineral deficiencies in breast cancer growth, and how to avoid cancer-causing toxins. She examines how these factors create an environment for breast cancer to grow and explains how women can make choices that reduce their risk. In Empowered, Sheryl helps other women by leading them step-by-step through the process of doing their own research so they will be sure to choose the best treatment.
This book is not available for online purchase.