by Dan and Mary Nance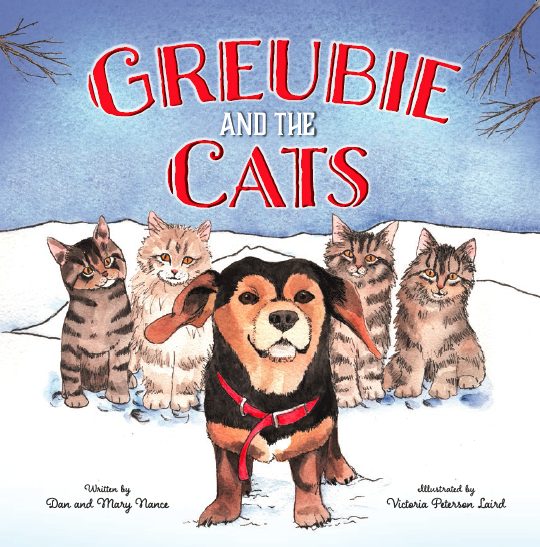 Lovable dog Greubie is so excited to arrive at her new forever home. While exploring, she meets kittens Tom, Lippy, Socks, and Fluffy…and comes to believe she is a cat, too!
Greubie and her Cats become fast friends, but their newfound friendship is tested by Buddy, the mean dog who lives down the road. Will Buddy spill the kibble that Greubie is really a dog? And what will Greubie and her friends do when they find out the truth?
Based on a true story, Greubie and the Cats is a heartwarming tale of the power of friendship.
PURCHASE ON BARNES & NOBLE
PURCHASE ON AMAZON