by Clarence Vos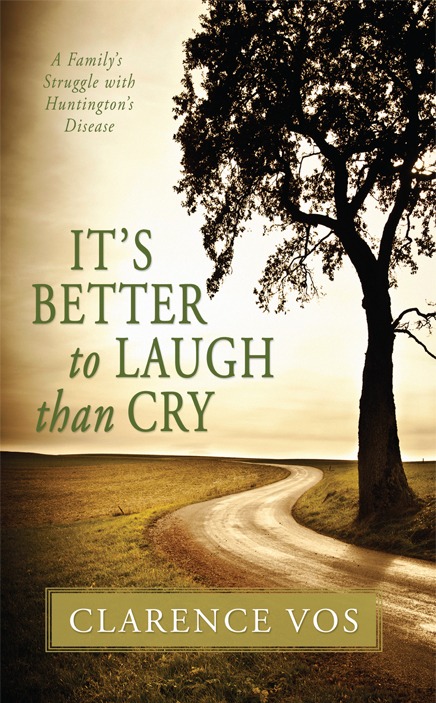 On the fateful day of March 29, 1983, Winnie and Clarence Vos heard the news that they had been dreading for years—Winnie had Huntington's disease. They knew that the devastating, hereditary, degenerative brain disorder had no cure and only one FDA-approved drug to relieve symptoms. For the next eighteen years, the two would continue to share a life of joy and trials as Winnie progressively lost her ability to walk, talk, and eat. Through it all, Winnie retained her hope and faith in God.
In It's Better to Laugh Than Cry, Clarence Vos shares the story of his marriage and his wife's illness in the hopes that it will be a help and inspiration to those with Huntington's and their loved ones. As he says, "Life brings trials, but God brings healing and peace."
Praise for the Book
"Because there is not yet a medical cure for Huntington's disease, many affected by the disease spend their lives immersed in anger, hopelessness, loneliness, and frustration. In this spare, crisply written account of two fully intertwined lives, Clarence Vos shows us how love, faith, and community can defeat even this most challenging of medical conditions. I was about to shed a tear as I finished the book, when I remembered that 'it's better to laugh than to cry,' and reminded myself that Winnie Vos was a lucky woman who lived a good life. I smiled instead. I urge anyone who is human to read the book, and smile; and those who have lost their humanity, to read it and learn about dignity, peace, and devotion. We should all aspire to live as honestly and gently as Clarence and Winnie Vos have." – Martha A. Nance MD Director, Huntington Disease Society of America Center of Excellence at Hennepin County Medical Center, Adjunct Professor, University of Minnesota
This book is not available for online purchase.