by Paul V. Zylstra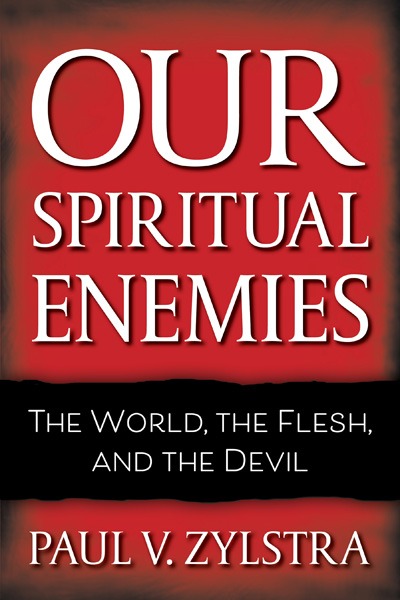 As human beings, we look at everything around us in terms of our senses . . .
But as Christians, we must realize that what we sense is not all there is. There are forces at work beyond our senses that we have trouble recognizing, including angels, demons, and even God Himself.
Not all the forces in the spiritual realm promote the goodness of God. Victory over sin is only possible by the Blood of Jesus Christ—but it helps to understand the trials and temptations we all face, why we face them, and what we can do to overcome them.
Our Spiritual Enemies: The World, the Flesh, and the Devil explores the adversaries we as Christians encounter in our daily lives and the defenses we have against them. Our goal is to live a victorious Christian life unburdened by sin. God has provided us with the means to live this life—but first we must learn to recognize His leading hand and maintain fellowship with Him.
PURCHASE ON BARNES & NOBLE
PURCHASE ON AMAZON