by Warren Rushton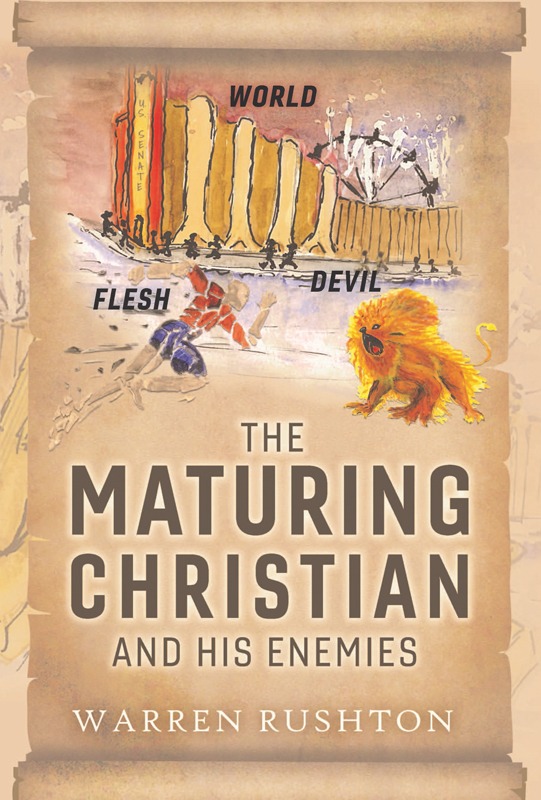 When we believe in the Lord Jesus Christ, several things happen to us. We are immersed into Christ and positionally seated in the heavenlies (Eph. 2:6). Our body becomes the very temple of the Holy Spirit (1 Cor. 6:19). When we are placed in Christ, we are given all spiritual blessings (Eph. 1:3) and a spiritual gift to serve the Lord. Even though we have these great things, God left us here on earth to live a life of faith. There are three hindrances to living a Godly life: the world, the flesh, and the devil.
Our fallen nature still resides within us, which henceforth the Scriptures call the flesh. Unless we order our lives by the leading of the Holy Spirit, we will grieve the Lord and commit a work of the flesh. When we are yielding to the Spirit of God, the flesh cannot control us.
However, the devil and the world are always trying to disrupt our walk with the Lord. God never allows us to be tempted above that which we are able to resist, but He does allow us to be tempted (1 Cor. 10:13).
God allows the devil to place thoughts in our minds. If we follow these thoughts, we will be in the flesh and commit sin (Acts 5:3). God has given us spiritual armor, so Satan cannot lead us away from Him, but we must apply the armor (Eph. 6:12, 13).
The third enemy that confronts us is the world (1 John 2:15). The world system, which includes most everything, is controlled by the devil.
The Maturing Christian and His Enemies presents an exposition of the Scriptures that demonstrates how the three enemies attack believers and how we are to respond and have victory over these temptations. In this way, we continue living by faith, giving thanks and glory to God. When we are tempted and have victory over the temptations, we become a more mature Christian. That is how the Lord allows us to become strong and steadfast, "…always abounding in the work of the Lord" (1 Cor. 15:58).
PURCHASE ON BARNES & NOBLE
PURCHASE ON AMAZON