by Bob Boerigter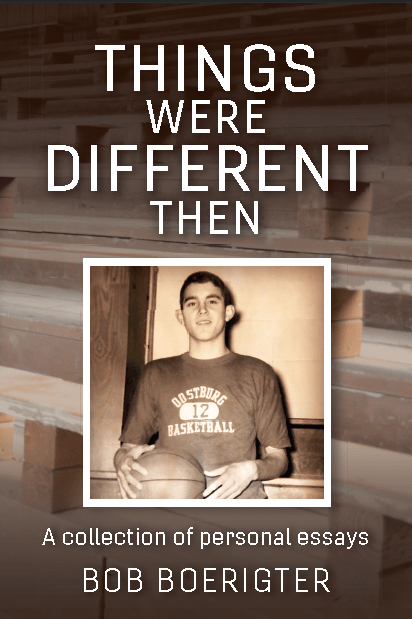 Things Were Different Then is a collection of short stories detailing the personal and professional life of Bob Boerigter. Written for his sons and grandchildren, Bob's words are honest and reflective—from his days riding the city bus alone at age five to his life as a preacher's kid, his first job, his growing-up years in the greatest small town in America and his final conversations with his parents. His memories as a coach and athletics administrator are also retold as he reflects on the many professional experiences that shaped his life.
Dr. Bob Boerigter spent a distinguished professional career in education. He served for 45 years as a collegiate teacher/professor and coach. He was an athletics director at five different colleges and universities. His last professional stop was as an NCAA Division II conference commissioner. His impressive resume lists a number of professional recognitions, including NAIA National Athletics Administrator of the Year, a lifetime achievement award presented by the NCAA Division II Athletics Directors Association, and the prestigious Award of Merit from the NCAA Division II Conference Commissioners Association. He was honored in 2017 as Kansas City's Sports Executive of the Year.
Bob and his wife, Mary, are the parents of two sons, Marc and John. They are also blessed with four grandchildren: Macie, Lincoln, Hank and Gus. Now retired and living in Sioux Falls, South Dakota, Bob volunteers for several sports agencies, including the Sioux Falls Sports Authority.
PURCHASE ON BARNES & NOBLE
PURCHASE ON AMAZON