by Karen Fitzsimmons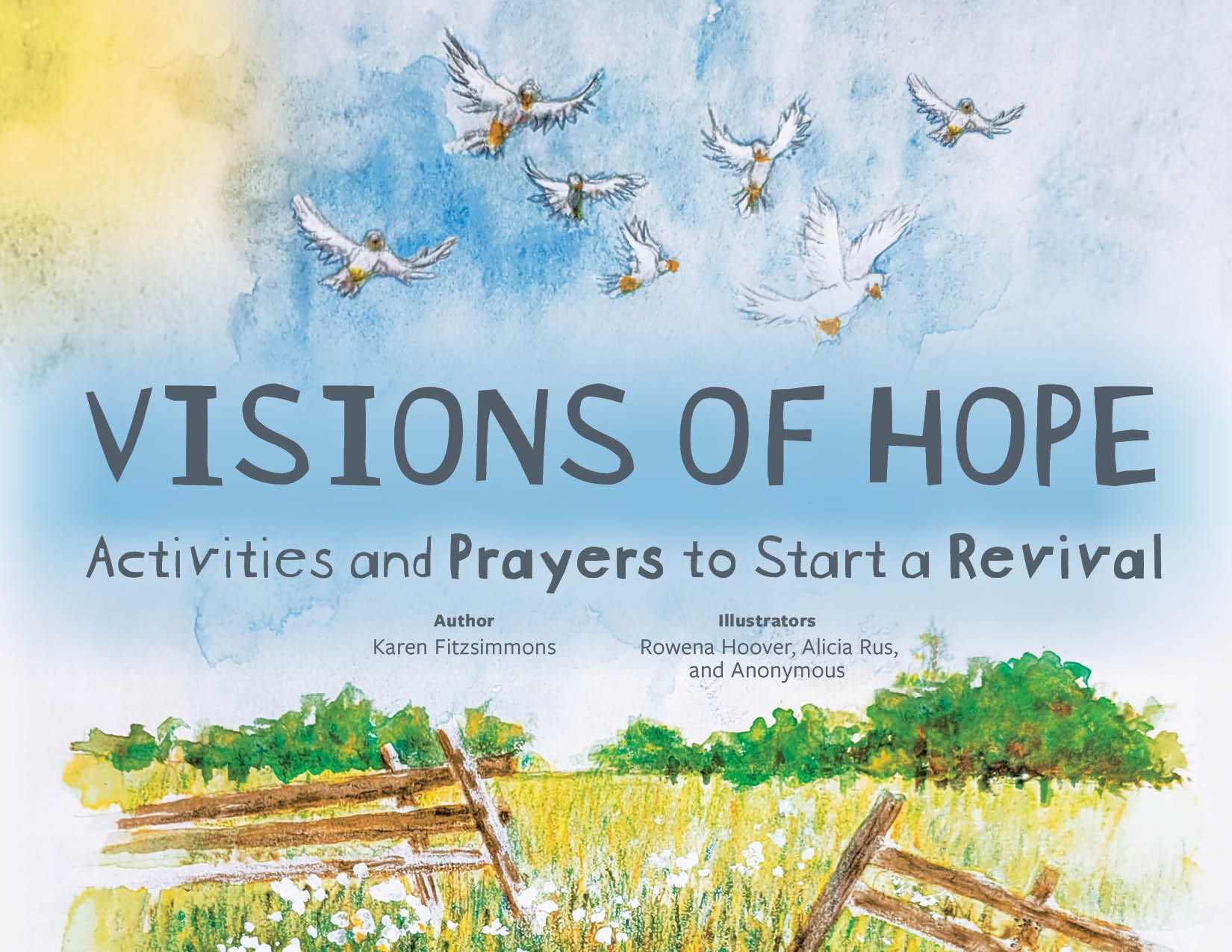 Visions of Hope: Activities and Prayers to Start a Revival is a Christian activity book that children and adults can work on together!
There are activities you can do at school, at church, at a hospital or nursing home, and in your community. The goal is to start a wave of hope by spreading God's love through acts of kindness.
We can change the world, one step at a time. Watch the Holy Spirit work and be amazed!
PURCHASE ON BARNES & NOBLE
PURCHASE ON AMAZON