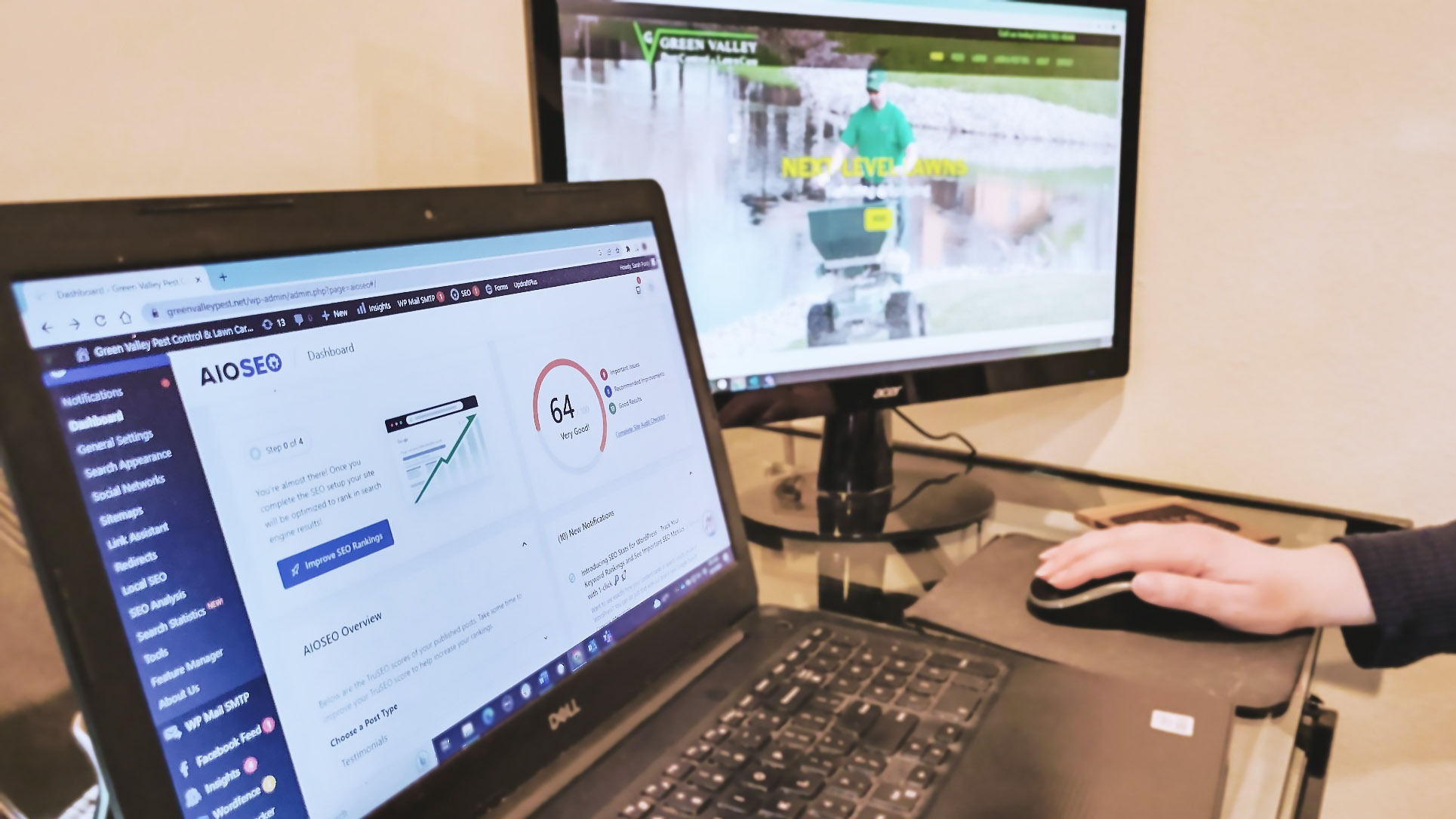 by Sarah Purdy, WP editor and online content specialist
Search engine optimization (SEO) is ever-changing. New technologies and tactics rise up, while search engines continuously adjust their algorithms and ranking factors. This state of constant change can make it hard to know where to focus your attention.
In this article, we've compiled a list of seven proven tactics you should implement to boost your business's online presence and catch the eye of potential customers.
1. Create helpful content.
Sounds like a no-brainer, right? To get the attention of search engines, your website needs to address how you solve people's problems, satisfy their needs, or answer their questions. But the web is a big place—how can you stand out as the most helpful site?
Google employs a mechanism called Bidirectional Encoder Representations from Transformers (BERT), a type of technology that allows Google's search spiders to be more conversational and quickly understand the intent of a user's question. As a result, Google favors websites that offer the most relevant answers to real-life questions.
To stand out to BERT, you need to identify the exact questions your potential customers are asking. Think about it this way:
What questions do your current clients frequently ask?
What are your competitors talking about?
Are there any social media groups or online forums dedicated to your industry? If so, what are the hot topics there?
Once you've identified topics and keywords to target, it's time to write relevant, information-rich content. That could mean an in-depth blog post, an FAQ page, or expanded product descriptions. Be concise, but show customers the depth of your knowledge. If they stay on your site a long time, that signals to the search engine that you are helpful, which could boost your ranking.
PRO TIP: You've probably heard a few things about the rise of AI and content writing software. Will these tools take over in 2023? Yes and no. The technology has improved, and bots are helpful for getting a start on a piece of content or generating ideas. But they can't replace human writers in terms of turning out useful, high-quality, error-free content. Anything generated by AI should be reviewed and edited by a professional on your team or by an agency like the Write Place before it's rolled out on your site.
2. Think in terms of E-A-T.
E-A-T is a common acronym for Expertise, Authoritativeness, and Trustworthiness. These are three characteristics Google takes into account when ranking your site's content. Some SEO professionals also advocate adding a second "E" (Experience) to the mix.
A whole article could be dedicated to this acronym, but the gist is that Google will favor your site if you can demonstrate that you are an expert in your field with first-hand experience who's offering accurate information. How do you do that?
Research your content and link to credible sources.
If you belong to any professional organizations, mention and link to those organizations on your website. (Tip: For an even bigger authority boost, see if you can get those organizations to put a link to your website on their sites.)
Be active in your industry to build up your reputation. That could lead to reputable sites linking to you as a source.
Include author bios on blog posts detailing the writer's experience.
Make sure your website has a page with information about your team members and their unique skillsets.
3. Make your content friendly for featured snippets.
If you've used a search engine in the past few years, you've probably seen a featured snippet. These are excerpts from indexed pages that Google places right at the top of the search results. The intent is to give users quick answers to their queries.
Featured snippets appear ahead of website links in the search results, which means they're a tantalizing way to rank on page one. So how do you encourage Google to feature you?
Optimize your content for questions potential customers or site users will ask.
Concentrate on long-tail keywords, a.k.a. specific phrases that visitors are more likely to use when they're close to buying or using voice search.
Apply a schema markup to your site. (In simplest terms, this is a structured data vocabulary applied to the backend of your website that helps search engines like Google better understand the info on your site.)
4. Optimize images for search.
Images can be a rich source of data for a search engine, so remember to fill in the alt tags on your site's photos. An alt tag is text in a site's HTML code that describes an image. Alt tags are crawled by search engines, which makes them a prime spot to layer in additional keywords and content. Alt tags also make your site more accessible to users with visual impairments or those who can't get photos to load quickly because of limited internet bandwidth. Google favors creators who put out accessible content.
For example: Say you manufacture agricultural equipment, and your website features images of your products running in the field. Your alt tags should absolutely name the equipment in the pictures, but you could also share what crops are being planted, the region, and any fertilizer types or tillage practices being used—all rich terms about your industry that the search engine will see and catalog. Just be sure that the description will make sense when read by a screen reader.
5. Optimize your content for local searches.
You want to catch potential customers in your area—and Google wants to serve local results to people searching for products and services. To win these local searches, make sure you have:
Created a Google My Business Page.
Put a schema markup on your site with local information.
Gotten your business in local directories.
Optimized your site content and blog posts for local keywords, events, and news stories.
Gotten reviews from customers in your area.
6. Invest in video content.
Video marketing might not be the first thing that comes to mind when you're thinking about SEO, but it's a powerful asset. In fact, according to Neal Schaffer—an internationally known digital marketing consultant and author—83% of marketers say videos have increased average time spent on their webpages, while 86% state that videos have increased organic traffic to their sites.
Why? Videos generate views, shares, likes, comments, and backlinks—all things that search engines like to see. You can produce how-to videos, product promos, customer testimonials, team member spotlights, and more. Just make sure you leverage the talents of your team or a creative agency like the Write Place to get the best product.
7. Don't forget about Core Web Vitals.
Google favors sites that provide an excellent user experience. That's why they made Core Web Vitals a key ranking metric in May 2021. Basically, these are experience signals that evaluate how quickly your site loads, how interactive it is, and how visually stable your site is. Google also looks at:
Whether your site is mobile-friendly
Whether your site is safe to browse (no malware)
Whether you have a secure socket layer (https)
Whether there are any intrusive interstitials (promotional pop-ups that may help you achieve your marketing goals, but Google looks at as an interruption of the user experience)
If all that is above your paygrade, talk to a professional website programmer who can help you watch these metrics and roll out fixes if your site falls short.
Standing out from your competitors will always be the cornerstone of promoting your business online. Keeping up with SEO trends can seem like a tall order, but it can be done with time and planning! If you need help boosting your SEO with high-quality content, videos, alt tags, schema markups, and more, the Write Place is here to help. You can reach us at 641-628-8398 or send an email to hello@thewriteplace.biz.
---
Sources: