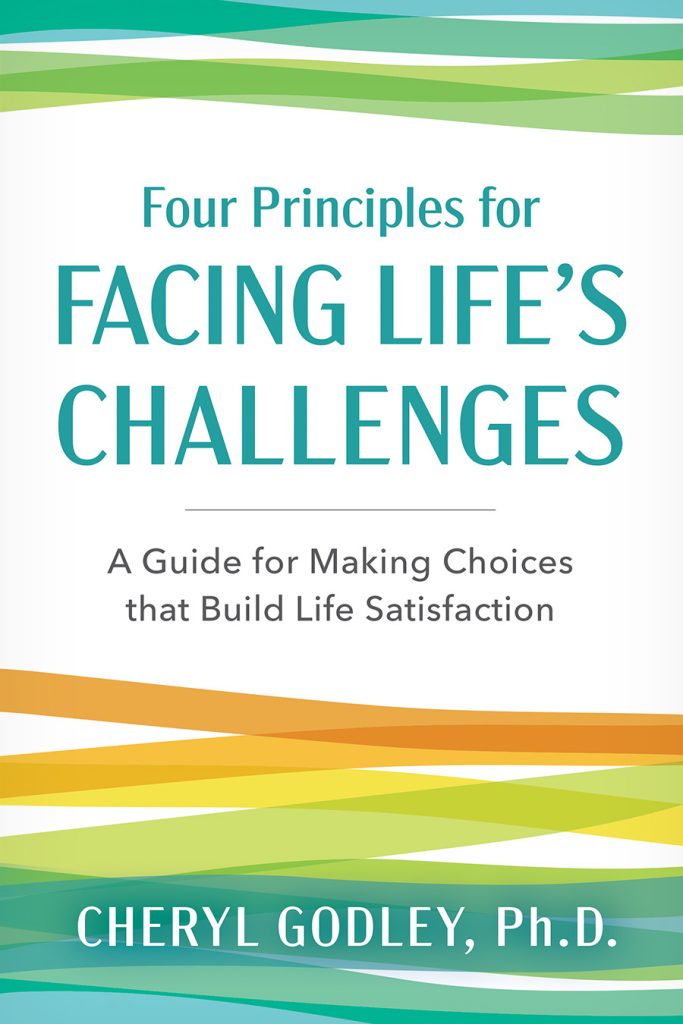 Have you ever felt like your alarm clock is a starter's pistol setting off a marathon sprint? In this hectic world, each day can seem like a never-ending race of deadlines, appointments and to-do lists. Then there are kids to pick up and drop off, emails to answer, dinners to make. And we must do it all while navigating the ups and downs of interpersonal relationships.
How should we cope when the demands of our busy lives become overwhelming? In Four Principles for Facing Life's Challenges: A Guide for Making Choices that Build Life Satisfaction, Dr. Cheryl Godley, Ph.D., uses real-life examples and a good deal of humor to answer that question.
Dr. Godley's thoughtful yet lighthearted guide is grounded in established psychological literature, as well as her 24 years of clinical experience as a licensed psychologist and lifetime of living with vision loss. In its pages, readers will find an easy-to-understand framework built on four basic principles for coping with stress and making healthy choices:
Self-nurturing and taking care of myself
Living in the present
Developing a positive relationship with myself
Understanding and recognizing choices in life
"Dr. Godley has drawn from her decades of experience to create manageable, effective action plans that encourage and direct change," said Julie L. Fox, M.S., L.P.C., Clinical Director of The Healing Place. "She offers practical, helpful solutions to the complexities of life's problems."
"More than just a 'self-help' guide, Four Principles for Facing Life's Challenges reads like advice from a beloved teacher or nurturing mentor," added Victor Ashear, Ph.D., author of Self-Acceptance: The Key to Recovery from Mental Illness. "The book illustrates how to gain a higher degree of control over your life. It is both comforting and inspiring."
Cheryl Godley is a licensed psychologist in private practice in Casper, WY. She enjoys speaking engagements, advocates for individuals with disabilities and serves in a variety of special interest organizations. Four Principles for Facing Life's Challenges: A Guide for Making Choices that Build Life Satisfaction is her first book. Published this fall with the Write Place, it is available as a print and e-book on Amazon and BarnesandNoble.com.