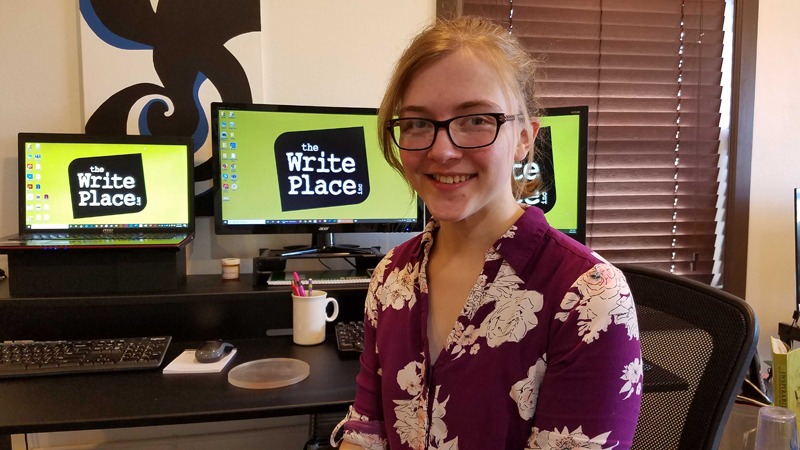 The Write Place is excited to welcome Sarah Naberhaus to our team this fall and winter as a graphic design and marketing assistant.
In her role with the Write Place, Sarah completes book layouts for authors and assists with design projects for various clients. "We are thrilled to invite Sarah to our team," said Owner Lexie Thomas. "Her journalism background and design experience make her a great fit."
"I am excited for the opportunities this position offers, and I look forward to using my creative skills to benefit the Write Place and its clients," said Sarah. "Graphic design and writing are my passions, and I am thrilled to get involved in the world of book publishing with such a great team!"
Sarah is a 2017 summa cum laude graduate of Grand View University, in Des Moines, Iowa, with a major in graphic journalism and a minor in photography. During her time at Grand View, she was on the editorial staff of multiple student-run magazines, where she earned experience in the publication process. Over the past year, she has been assisting Homeschool Iowa, the state's homeschool organization, with its social media and marketing campaigns. She has also illustrated two self-published children's books, I am Not a Llama by Catherine Rietveld and ABC Day by Dipti Joshi.
Sarah likes to spend her free time drawing comics on her tablet, reading, and traveling. She loves all book genres, but she especially enjoys fantasy/science fiction and classic British literature. Currently, she is enjoying reading The Stormlight Archive by Brandon Sanderson.