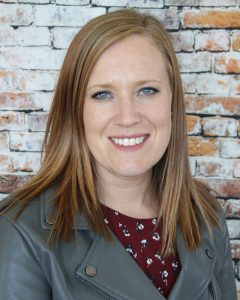 Hello! I'm thrilled to be writing for first time as owner of the Write Place.
Owning the Write Place has been on my radar for several years, so you'd think I would have had plenty of time to decide just the right things to say to our clients and authors in this message … but as I write, I am realizing that for once, the right words may not come so easily.  
I think everyone around me knew pretty early on that writing and some sort of art would be on my career path. In school, I looked forward to writing term papers, which certainly made me a bit of an outlier. And I spent hours drawing everything from house plans to horses. Putting words and images together was fun, and as an older child, organizing and taking the lead came naturally. (Just don't ask my mom about the organization of my room. That was stacked two layers deep with Barbies and colored pencils.)
At Wartburg College, I entered the Communications department and chose to concentrate on Public Relations, but soon decided to add a second major: Communication Design, which was Wartburg's graphic design path offered through the Art department.
I graduated in 2005 with that double major and soon landed in Pella, where my then-fiancé Jeremy was already working for Pella Windows. An ad on the Pella Chamber of Commerce website connected me with the Write Place and its founder, Carol Van Klompenburg. Her small company was growing, and she needed a graphic designer to handle layout requests. That I could also support their core service—writing—was a bonus.
I've never looked back.
Carol once told me when she hired me, she wasn't sure how she was possibly going to find enough to keep me busy full-time … but once we were able to layer my design and public relations skills with the growing client base she had been cultivating since 1995, the work was there.
At the time, we still worked from Carol's basement office setting. "We" has changed over the years. The Write Place has provided flexible, part-time roles to several hard-working women finding balance and purpose in fulfilling career dreams while still focusing on their families. That culture is something I have been proud to maintain. As Jeremy and I welcomed our two children, I have appreciated it even more deeply.
The Write Place has offered me the opportunity to pick up a job I love and take it with me as Jeremy's career bounced us around Iowa, Illinois, and now Minnesota. My kids get to sleep a little later than most, and I relish seeing my son get on the bus and being home to hear about his day when he gets off. And after that brain break, I am lucky enough to walk right back into my office and pick up where I left off with my workday. Talk about a short commute.
Our team today is still made up of hard-working ladies (four of them—check out our bios). Most of us work full-time, and together, our skills allow us to meet just about any writing, graphic design, print and online marketing, or book publishing need our clients and authors have.
As Write Place owner, my goals are to continue providing the same thoughtful, client-centered writing, content strategy, and creative design solutions and services we already deliver. Frankly, my hope is our clients and authors hardly notice the ownership change, especially since I have been managing the Write Place and making key decisions for about six years.
Looking ahead, my vision is to continue growing our service offerings—and our team—and to remain fluent in the marketing, advertising, and content tools that benefit our clients in this continually evolving and connected digital world. At the heart of what we do will always be quality writing and editing and distinctive graphic design.
We look forward to serving you as we begin this new chapter in Write Place history!
All the best,

Lexie