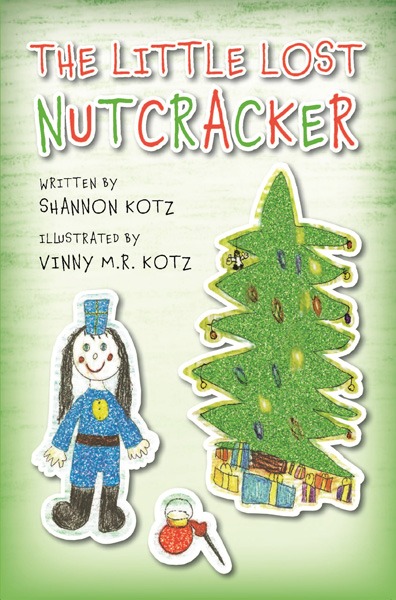 The Little Lost Nutcracker, written by Colfax author Shannon Kotz, is the latest children's book published by the Write Place.
Illustrated by Kotz's son, Vinny, The Little Lost Nutcracker tells the story of Grant, a nutcracker who leaves a special heart-shaped walnut at children's bedsides on Christmas Eve. There is only one rule Grant must follow: He must never be seen while leaving the walnut, or he will lose his nutcracker magic. But one Christmas Eve, Grant is caught by a curious little girl. Now, it's up to Grant and his new friend to rediscover God's love, faith, and forgiveness—and save the nutcracker Christmas tradition.
Kotz was inspired to write The Little Lost Nutcracker two years ago, after she had a dream about a magical nutcracker. She wrote the story down and told it to Vinny, then age six. Soon, Vinny was drawing pictures of the nutcracker's adventures, and the mother-son team began to make plans to turn their family project into a book.
"The way Vinny can perfectly see the story in his childlike imagination is a gift from God," said Kotz. "The Little Lost Nutcracker has been a wonderful family project, and I am very proud of my son. We hope our book will remind readers of the true meaning of Christmas and inspire them to get to know God better."
Shannon Kotz is a published poet and songwriter. The Little Lost Nutcracker is her first children's book. She and Vinny are currently working on writing and illustrating several more books, which they hope to publish in the future.
The Little Lost Nutcracker is available for purchase online at Amazon and BarnesandNoble.com.