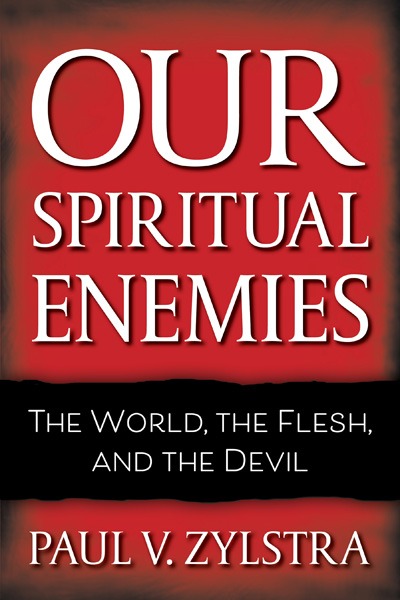 "We all have problems," said author Paul V. Zylstra of Bussey, Iowa. "We have these enemies at the root of our trials—the world, the flesh, and the devil—and through study of Scripture I've found that God has ways of helping us deal with them."
This is the main premise of Zylstra's book, Our Spiritual Enemies: The World, the Flesh, and the Devil, which was published by the Write Place this spring. In addition to laying out in detail the adversaries Christians face in their daily lives, the book provides insight into why temptations and trials exist and what Christians can do to overcome them.
For Zylstra, writing Our Spiritual Enemies was the culmination of years of study and spiritual reflection. Though he does not have a degree in theology—his master's is in electrical engineering—his life experiences drove him to seek out answers from the Scriptures and from Biblical scholars.
"The fact that I had to persevere through my own trials is what prepared me the most to write this book," said Zylstra. "The main thing people are going to come away with is the idea that there is a God in Heaven who is in control of all things. He can turn all our earthly trials and tribulations into spiritual opportunities for us to grow and get to know Him better."
Our Spiritual Enemies is Zylstra's first book, as well as the first in a planned series on the Christian spiritual life. Future books will cover topics like the conscience, forgiveness, death, and Heaven.
Our Spiritual Enemies is available for purchase as a print and e-book on Amazon and BarnesandNoble.com. Zylstra will host a book signing on May 10 at the Bussey City Library. The event will start at 2:00 p.m., and copies of Our Spiritual Enemies will be available for purchase at the library.